TEACHING STAFF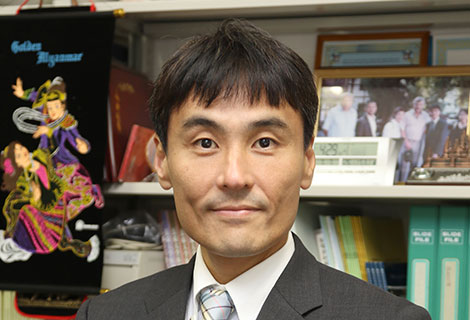 Noboru Takamura
National University Corporation,
Nagasaki University
For the capacity building in the field of radiation health science
Since 2010, Nagasaki University has established "Radiation Nursing course" in Health Science Course and continued the efforts for the capacity building in the field of radiation health sciences. In this joint master course, we continue the efforts of the capacity building of radiation specialized nurses and public health nurses, and accept foreign students especially from Asian countries, so that they will become leaders in this field.
Education to foreign students is delivered in English, and we invite outstanding foreign lecturers who have working experiences in the international organizations. Especially, we invite Professor Jacques Lochard, vice president of the International Committee of Radiological Protection (ICRP), who delivers the lectures of "Radiation Protection" and "Risk Communication", and takes charge of "Kawauchi Village Risk Communication Training".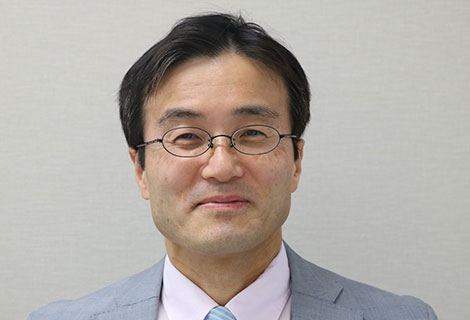 Akira Sakai
Dept. of Radiation Life Sciences
Fukushima Medical University School of Medicine
Fostering experts capable of responding to combined disaster
Work on Fukushima Daiichi Nuclear Power Station of Tokyo Electric Power Company Holdings (TEPCO) towards the decommissioning nuclear reactor will be conducted for some decades in the future in Fukushima prefecture. However, the shortage of experts in disaster and radiation medical science was recognized by the combined disaster (earthquake, tsunami, nuclear accident) due to the Great East Japan Earthquake of 2011.
Therefore, Fukushima Medical University of Medicine established two courses to develop human resources capable of responding appropriately to health damage in a combined disaster including radiation disasters, one is the medical science course aimed at fostering persons capable of commanding various disasters based on expert knowledge, and another is the health nursing course aimed at fostering nurses and public health nurses capable of performing risk communication. Fortunately, we can use the wisdom collected by Nagasaki university in the medical care and research for A-bomb survivors after the World War II.
We hope as many experts for disaster medical care will be fostered from this postgraduate course.
Teaching Staff
MIYAZAKI, Yasushi

Professor Nagasaki University

Atomic Bomb Disease Institute

Hematology, Hematologic malignancies, Radiation and hematopoiesis

MATSUDA, Naoki

Professor Nagasaki University

Atomic Bomb Disease Institute

Radiation Biology and Protection

KUDO, Takashi

Professor Nagasaki University

Atomic Bomb Disease Institute

Nuclear Medicine, Nuclear Cardiology, Medical Radiation

HAYASHIDA, Naomi

Professor Nagasaki University

Atomic Bomb Disease Institute

Radiation and environment health effect

NAGAYAMA, Yuji

Professor Nagasaki University

Atomic Bomb Disease Institute

Endocrinology, Radiation effect research, Oncology

NAKASHIMA, Masahiro

Professor Nagasaki University

Atomic Bomb Disease Institute

Tumor and Diagnostic Pathology

TAKAMURA, Noboru

Professor Nagasaki University

Atomic Bomb Disease Institute

Radiation Health Science

URATA, Hideko

Professor Nagasaki University

Atomic Bomb Disease Institute

Radiological Nursing, Adult Nursing

LOCHARD, Jacques

Professor Nagasaki University

Atomic Bomb Disease Institute

Radiation Protection, Risk Communication

SUZUKI, Keiji

Associate Professor Nagasaki University

Atomic Bomb Disease Institute

Radiation Biology

SHINKAWA, Tetsuko

Associate Professor Nagasaki University

Graduate School of Biomedical Sciences Unit of Nursing

Division of Radiation Nursing

TAIRA, Yasuyuki

Assistant Professor Nagasaki University

Atomic Bomb Disease Institute

Environmental Radioactivity and Evaluation of Radiation Exposure

ORITA, Makiko

Assistant Professor Nagasaki University

Atomic Bomb Disease Institute

Radiological Nursing

SUENAGA, Katsuko

Professor Fukushima Medical University

School of Medicine Disaster public health nursing

Public health nursing, Disaster nursings

OHIRA, Tetsuya

Professor Fukushima Medical University

GraduaSchool of Medicine Department of Epidemiology

Epidemiology, Preventive Medicine, Social Health Medicine

MAEDA, Masaharu

Professor Fukushima Medical University

School of Medicine Department of Disaster Psychiatry

Disaster psychiatry, traumatology

OHTSURU, Akira

Professor Fukushima Medical University

School of Medicine Department of Radiation Health Management

Radiation Health Risk Medical Science, Internal Medicine

HASEGAWA, Arifumi

Professor Fukushima Medical University

School of Medicine Department of Radiation Disaster Medicine

Radiation Disaster Medicine, Acute Care Medicine

YAMADA, Chieri

Professor Fukushima Medical University

School of Medicine Department of Public Health Nursing of International Radiation Exposure

International Health, Community activity prepared for radiation exposure, Assistance to Public Health Nurses who assist their communities, Radiation exposure and iodine deficiency disorders

ISHIKAWA, Tetsuo

Professor Fukushima Medical University

School of Medicine Department of Radiation Physics and Chemistry

Radiation Protection

SAKAI, Akira

Professor Fukushima Medical University

School of Medicine Department of Radiation Life Sciences

Radiation biology, Hematological malignancy
Course map for foreign students